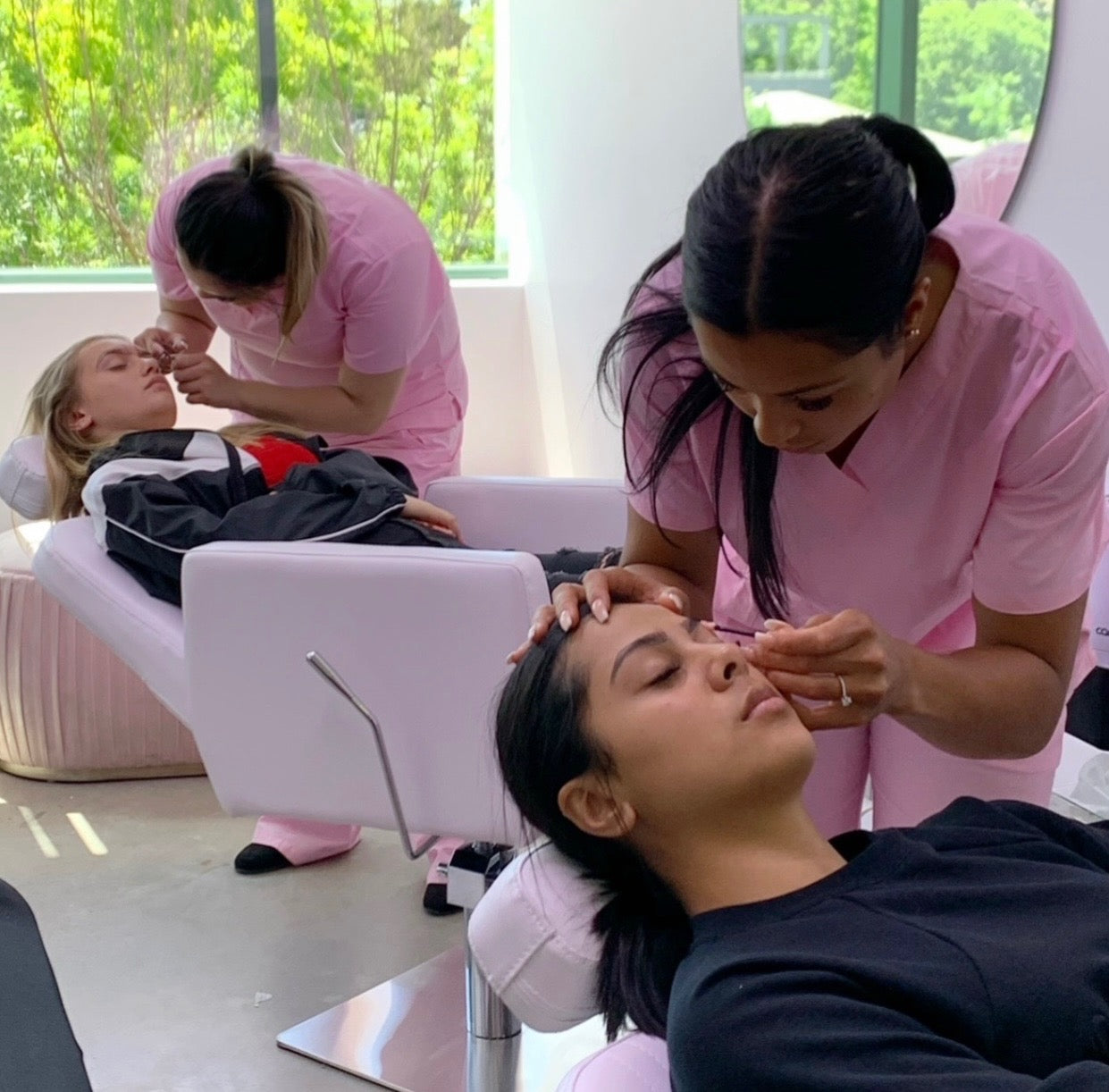 EDUCATION
To master any new skill requires time and practice. At ARC Academy our students not only get the chance of learning from the best in the industry, the course is designed to assign time for each student to practice their acquired skills in a small personable setting for a one on one learning experience.
Read more
ARĆ FACES
Known to the stars, ARC eye couture is recognised for attracting a number of notable clientele including Olympian Champion Jana Pittman, Australian Actress Maha Wilson, Model Maddy King and Country Singer Rachael Fahim
See more
TESTIMONIALS
Jodie

The service and warm welcome you receive when you first arrive to the salon makes the entire experience from booking, to the consult and then to the day Mariana completely changed my look. I am so happy I made the decision after 3 long years of waiting to find the best artist to perfect my brows. My husband loves them and says it really shapes my face and makes my facial features "pop" in his words. I am one happy lady and I highly recommend eyebrow feathering and Mariana to complete your look.

Caroline

Wow am I glad I found this place! I LOVE my eyebrows, I now have eyebrows I had them done today. Mariana is amazing, professional and yes she is precision perfect and boy does she know eyebrows, mine were totally transformed. I almost changed my mind a few days before my appointment fearing I wouldn't like them or that it would hurt or the worst...end up two different eyebrows. I'm so happy I didn't as I have ended up with awesome
eyebrows that look so so natural, this is why I chose someone who is phibrow qualified as the look is very natural. I wish I had found Mariana years ago. Definitely recommend this place.